Home
Congressional candidate to address local Democratic Club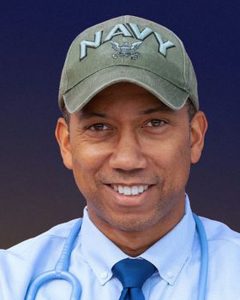 Dr. Kermit Jones is coming to Mariposa, via Zoom, and plans to address the local Mariposa Democratic Club on Saturday, October 9 at 10am.
After growing up on a farm, Jones attended medical school (as well as law school) and was inspired to serve in the US Navy after 9/11. He served as a flight surgeon in Iraq. Upon returning to the US he was assigned to Washington, DC and worked in the Obama administration as a White House Fellow assigned to the Dept of Health and Human Services to work on improving healthcare for veterans.
Dr. Jones says, "I'm running for Congress because too many people are struggling with the skyrocketing cost of care and prescription drugs. Meanwhile, career politicians like my opponent put partisan politics ahead of the health of our families by ignoring experts and opposing policies to encourage masks and the vaccine."
Currently Dr. Jones is a physician for Kaiser Medical Center in Roseville. His website, www.kermitjonesforcongress.com, lists his positions on a variety of issues. He is married with children and adds, "After 13 years of a career politician who cares more about politics than people, I think our families deserve a representative who puts us first."
Dr. Jones will be on the June 2022 primary ballot running against Congressman Tom McClintock.
This meeting is open to the public and is sponsored by the local Mariposa Democratic Club. The public is invited to listen and ask questions. For a link to the Zoom meeting, email Maripsoademclub@gmail.com. Members of the club will receive an email with an invitation to the meeting.
Democratic Club fair parade float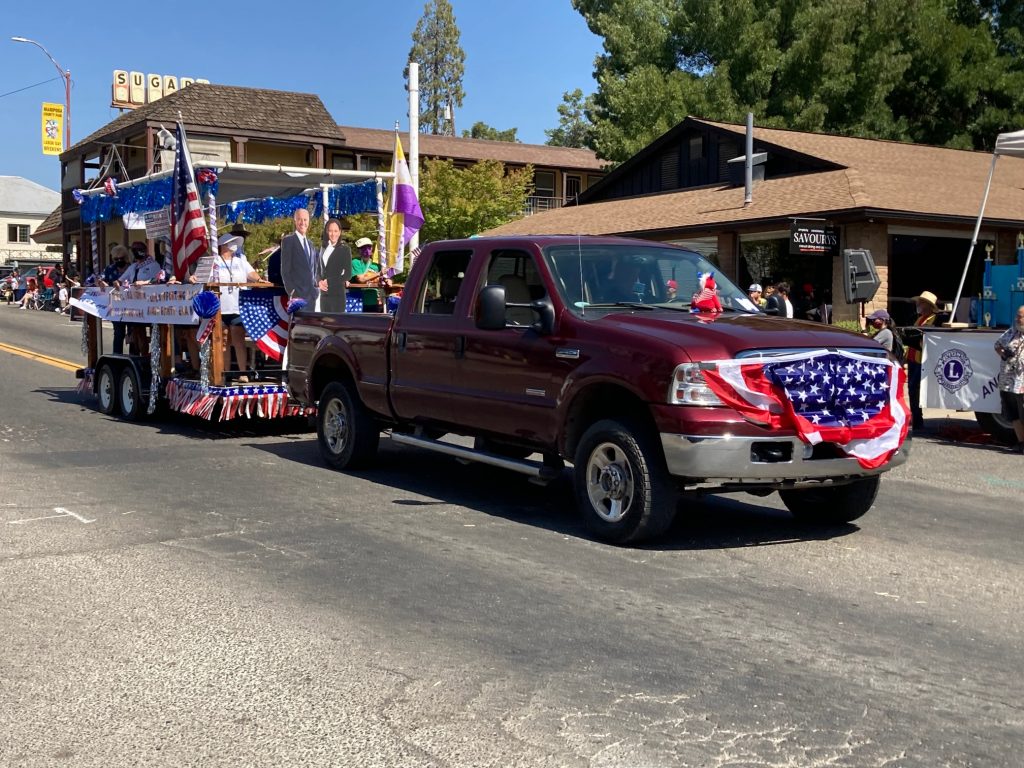 ---
Until further notice, all club meetings will be conducted on Zoom at 10 am the second Saturday of the month.
The Mariposa Democratic Club meets the second Saturday of every month and almost always has a quest speaker. Until the Covid situation improves they will continue to meet via Zoom.
Welcome to our new web site
Welcome to our new web site!
Please be aware that as of Thursday January 7, 2021, this site is still being updated. However we have included information from the previous site, and also this page will continue to have the latest news from the club.