Home
New librarian to address citizens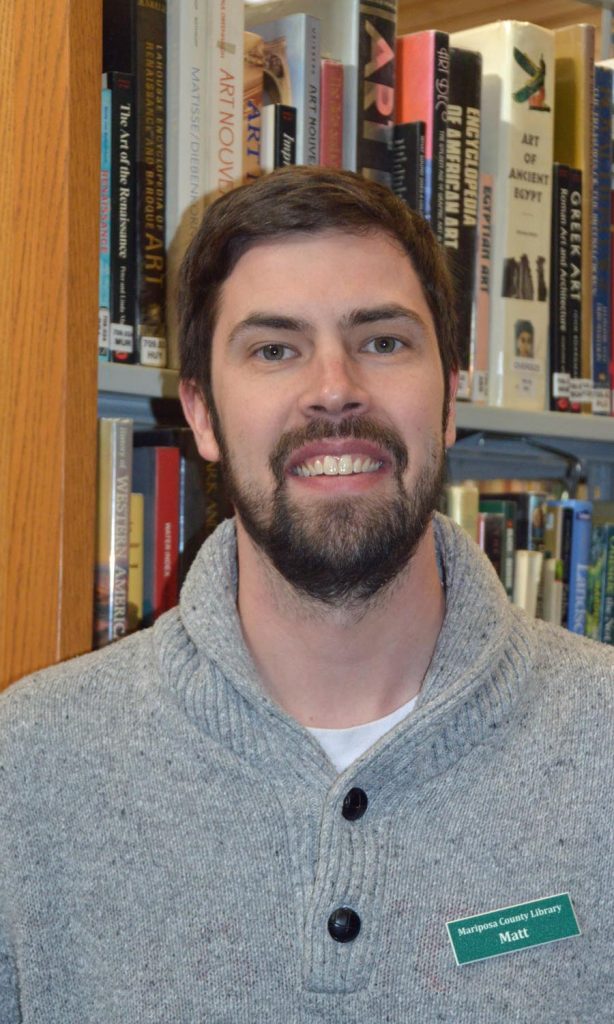 Matt Johnson, the newly hired Mariposa County Librarian, will make a public presentation on Saturday, February 11 at 10am at the Miners Inn.
Johnson has always loved libraries since he was a young child, when he would often bike to his local library and get lost in books for the afternoon. Johnson states," One of the first things I did after moving to Mariposa seven years ago was sign up for a library card."
He comes to the library with seven years of journalism experience and two years of teaching experience. He lives in Mariposa with his wife and daughters. Hobbies include reading, sports, movies, guitar, and spending time with his family. Johnson's free time is spent attending San Jose State University to obtain his Masters of Library and Information Science.
Johnson will talk about his plans for the future of the libraries in the county. Since starting just a few weeks ago he has already started a design contest for new library cards.
This presentation is a public service offered by the Mariposa Democratic Club. It is free to the public (donations are accepted to defray the room rental). Coffee and water are available. Guests are able to arrive at 9:30am to order breakfast for themselves. After the public presentation the club will conduct a short meeting. Anyone can be a member for just $15 a year.
Scholarship opportunity
The MARIPOSA DEMOCRATS EDUCATION FUND grants a $500 award to selected Mariposa County students graduating from high school. At least one education award in the amount of $500 will be given to an applicant planning to attend a two or four-year college, university, or vocational-technical school after graduation. This is a regional award for graduating high school students who are residents of Mariposa County and includes students who may be graduating from an out-of-county high school. Mariposa County Unified School District applicants can apply through their high school's Counseling Office. Other applicants can email the Fund at admin@mariposademocrats.org to request an application packet. The deadline to apply is March 1, 2022.
Democratic Club fair parade float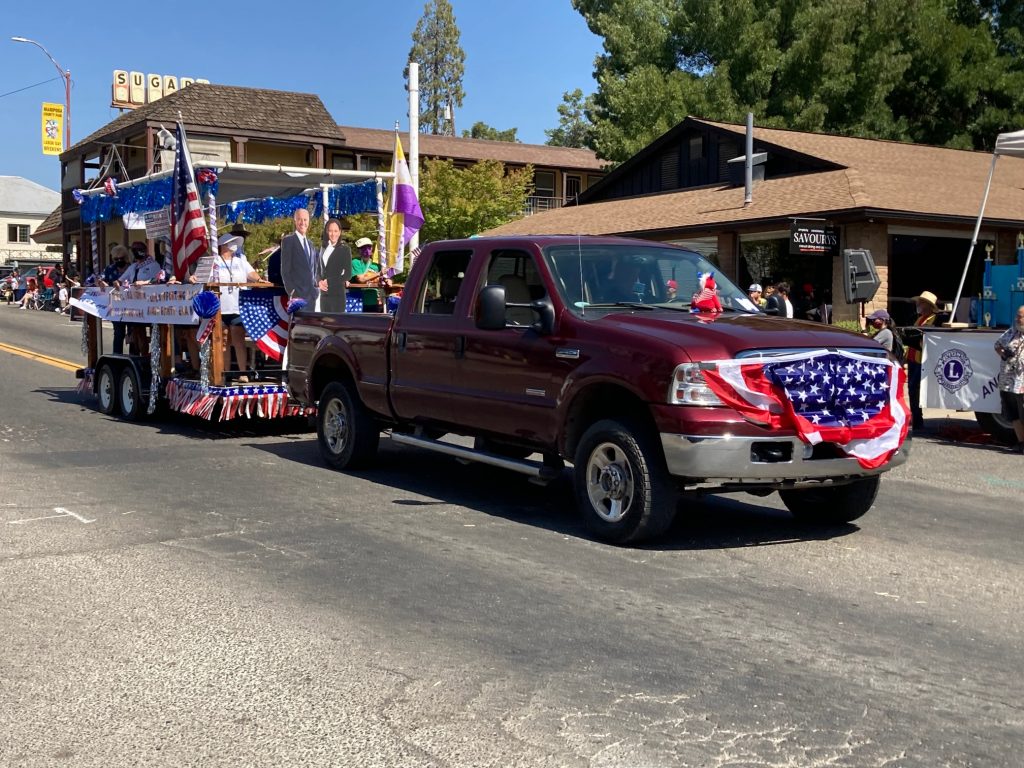 ---
Until further notice, all club meetings will be conducted on Zoom at 10 am the second Saturday of the month.
The Mariposa Democratic Club meets the second Saturday of every month and almost always has a quest speaker. Until the Covid situation improves they will continue to meet via Zoom.
Welcome to our new web site
Welcome to our new web site!
Please be aware that as of Thursday January 7, 2021, this site is still being updated. However we have included information from the previous site, and also this page will continue to have the latest news from the club.